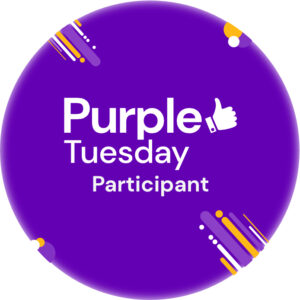 At Lisnagelvin, we are commitment to improving the customer experience for disabled people and their families. Through a thorough disability access audit and comprehensive training.
Where possible, we have began making improvements in ensuring that everyone can access information and navigate our physical and online spaces with ease, such as: digital accessibility of our social media and website through features like the Alt-text compatibility app,  playing audio descriptions on the public address system (intercom), undergoing staff training and adapting the physical space of the shopping centre to the best of our ability.
Earlier this year we also took part in training from Blind Awareness Trust, who taught us about the importance of awareness and advocacy for people who are blind or visually impaired who face challenges everyday and how to implement changes to help make their life easier. The trust also shares what support and resources they would recommend as well as education and training to help those with these disabilities develop new skills and gain independence.
To continue our efforts into making the Lisnagelvin more accessible, we have partnered with Purple Tuesday to help better support our customers.
Join us on the 7th November 2023 in raising awareness.
What is Purple Tuesday?
Purple Tuesday has become the leading charity for improving the customer experience for disabled people and their families 365 days a year. The initiative inspires organisations and their staff, across all sectors and all sizes to promote awareness, develop understanding and put in place practical solutions for greater accessibility.
If there are any improvements you want to voice that will help us better support our customers experience for disabled people and their families, please get in touch with us here.